Historical Performance Summary
From 2009 through 2012, the Baker's Dozen was published as a model portfolio. In January 2013 the Baker's Dozen became a unit investment trust (UIT) sponsored by First Trust Portfolios. First Trust has sponsored an annual Baker's Dozen UIT each January since that time. In August 2015 First Trust launched the first mid-year Baker's Dozen UIT. The second mid-year Baker's Dozen was launched in August 2016. Beginning in April 2017, First Trust launched the first of the Baker's Dozen UIT monthly portfolios.
Performance Table Below
UITs: 2013 - 2016
The 2013 through 2016 portfolios are represented by the Sabrient Baker's Dozen UITs, with returns shown two ways (1) with transactional fees included and (2) without transactional fees included.
Model Portfolios: 2009 - 2012
The performance of the 2009 through 2012 model portfolios are calculated with total returns. Transactional fees are not included, as these were model portfolios.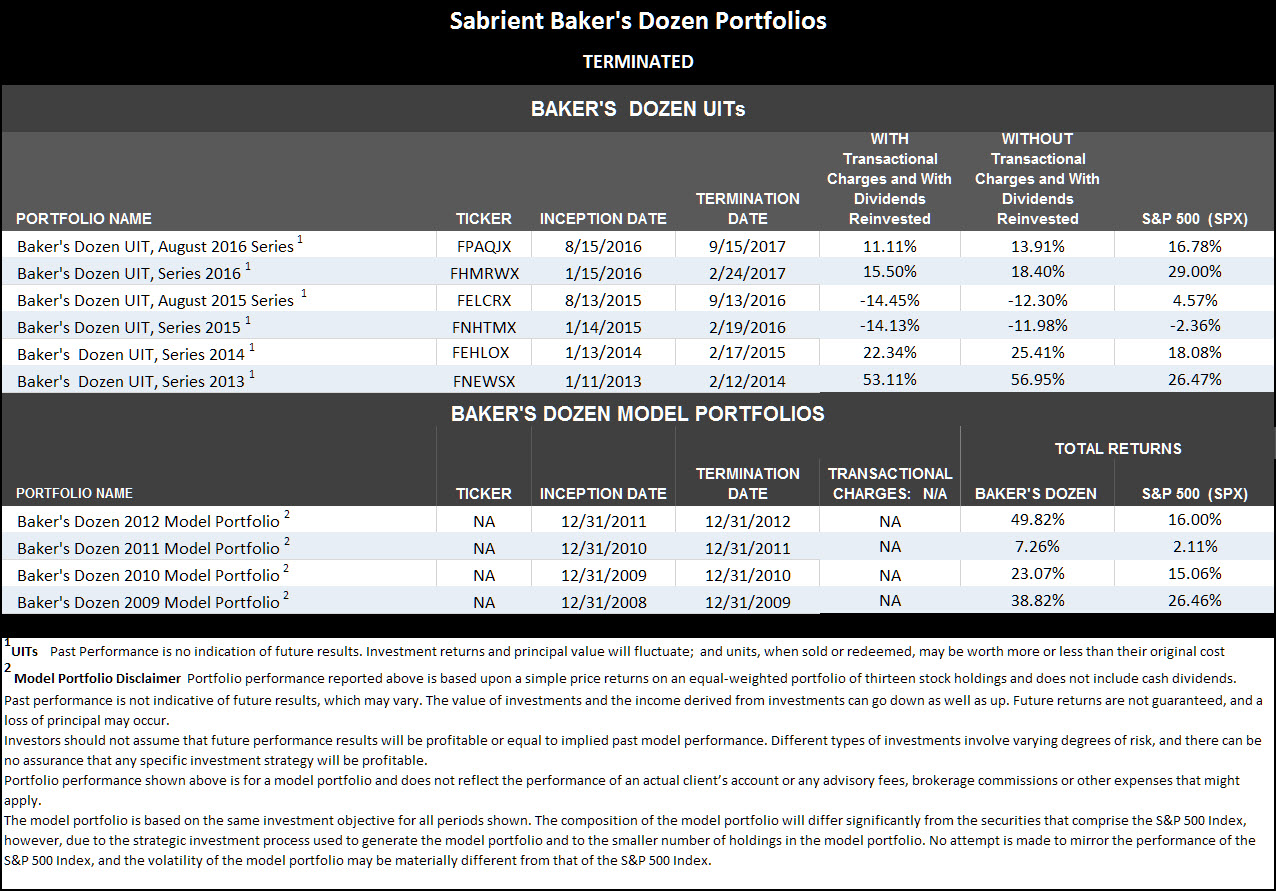 Data source 2009–2012 portfolios: Thomson Reuters
Data source 2013–2016 portfolios: First Trust Portfolios.