Performance Summary - Total Returns
Scroll down to see a summary of the historical performance of the Baker's Dozen, from 2009 to 2016. Daily performance for current UITs can be found at the First Trust Portfolios website. Input the ticker symbol to review the performance of the UIT.
Regarding the Summary Table Below
UITs
The 2013 through 2016 portfolios are represented by the Sabrient Baker's Dozen UITs, with returns shown two ways (1) with transactional fees included and (2) without transactional fees included.
Model Portfolios
The performance of the 2009 through 2012 model portfolios are calculated with total returns. Transactional fees are not included, as these were model portfolios.
Updated July 19, 2017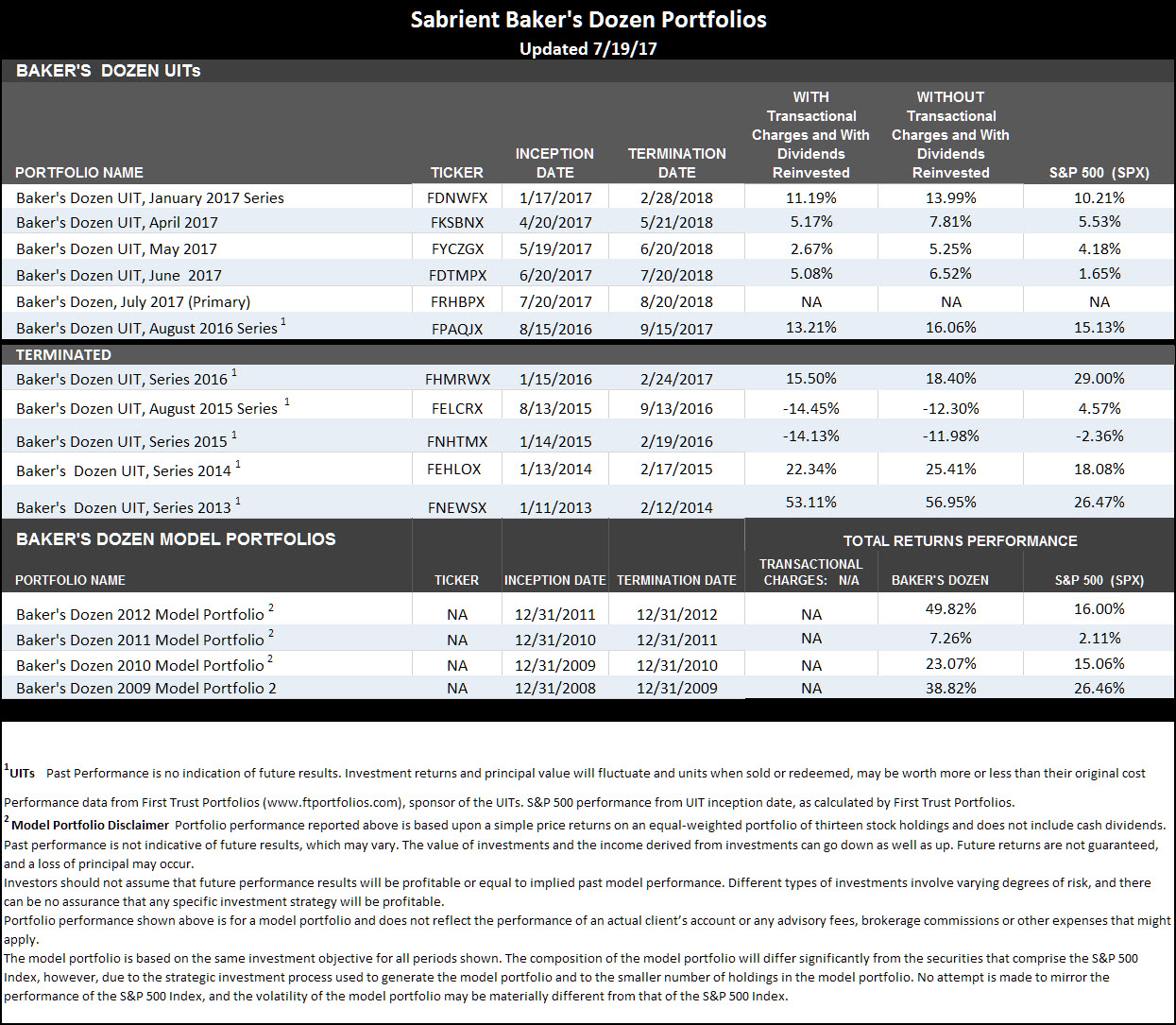 Data source 2009–2012 portfolios: Thomson Reuters
Data source 2013–2016 portfolios: First Trust Portfolios.